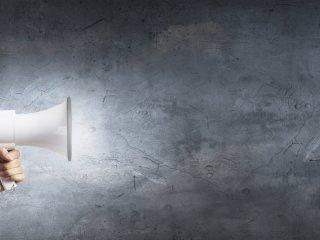 Description
Objectives
Materials
System Requirements
General Information
Employee separation describes when an employee leaves their employer for any reason. These separations might be voluntary, because the employee chooses to leave, or involuntary, when the employer decides to end the relationship. Some employees simply abandon their job for a variety of reasons, nefarious and otherwise. Organizations also choose to downsize and eliminate jobs within the company by offering early retirements or laying-off workers.
Organizational employees go through an employment cycle that starts with their recruitment and ends when they leave the organization. Managers handle employee terminations on a regular basis, regardless of where they work. This course discusses the different reasons employees leave their jobs and how it impacts the companies they leave.
After completing this course, you should be able to:
State the different types of employee separation
Describe job abandonment
Summarize downsizing
Explain retirement
List the types of employee turnover
All materials are included in this course.
Internet Connection
Broadband or High-Speed - DSL, Cable, and Wireless Connections
*Dial-Up internet connections will result in a diminished online experience. Classroom pages may load slowly and viewing large audio and video files may not be possible.
Hardware Requirements
Processor - 2GHz Processor or Higher
Memory - 1 GB RAM Minimum Recommended
PC Software Requirements
Operating Systems - Windows 7 or higher
Microsoft Office 2013 or higher. Also, you could use a general Word Processing application to save and open Microsoft Office formats (.doc, .docx, .xls, .xlsx, .ppt, .pptx)
Internet Browsers - Google Chrome is highly recommended


Cookies MUST be enabled
Pop-ups MUST be allowed (Pop-up Blocker disabled)

The Kindle Reader App or VitalSource Bookshelf App are needed for many of our courses (No special equipment needed. This can be downloaded for FREE onto your computer.)
PowerPoint Viewer (if you do not have PowerPoint)
QuickTime, Windows Media Player &/or Real Player
MAC Software Requirements
Operating Systems - Mac OS x 10 or higher with Windows
Mac office programs or a Word Processing application to save and open Microsoft Office formats (.doc, .docx, .xls, .xlsx, .ppt, .pptx)
Internet Browsers- Google Chrome is highly recommended


Cookies MUST be enabled
Pop-ups MUST be allowed (Pop-up Blocker disabled)

The Kindle Reader App or VitalSource Bookshelf App are needed for many of our courses (No special equipment needed. This can be downloaded for FREE onto your computer.)
PowerPoint Viewer (if you do not have PowerPoint)
Adobe PDF Reader
Apple QuickTime Media Player